I have been wanting to see the Harlem Globetrotters perform live ever since I was a little girl and I saw them on Scooby Doo and one of those Gilligan's Island specials. It took a few decades, but my wish has finally come true; my family and I were able to catch them when they passed through Trenton, NJ. Tickets were provided to us through US Family Guide so that we could share our Harlem Globetrotters review with all of you. (We also have a Globetrotters coupon code for you at the end of the post!)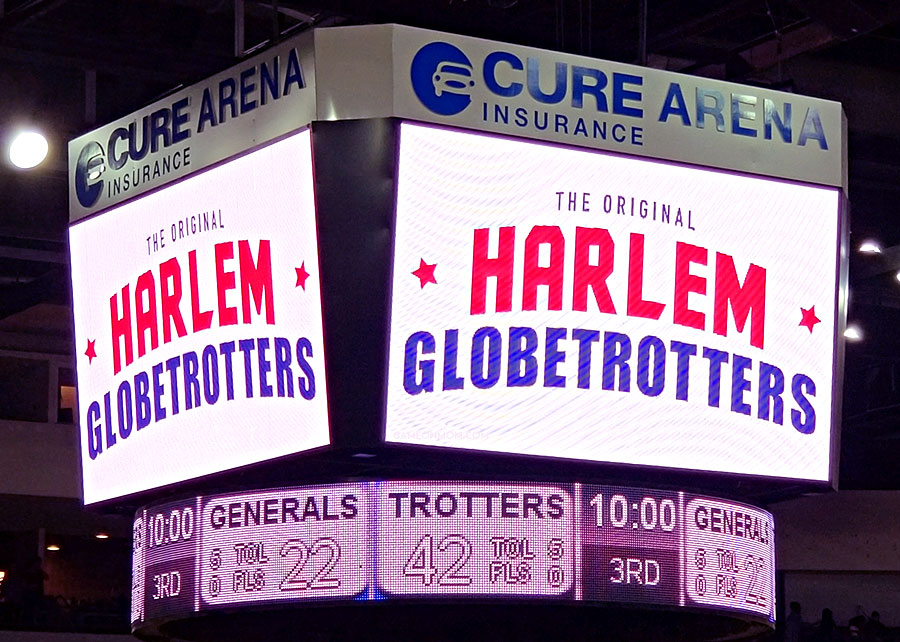 If you are planning to attend a Harlem Globetrotters game, the first thing you should know is that they have some pre-show entertainment. This was news to me, which means we didn't arrive early enough to watch. What I can tell you is that it involved Globie, a Globetrotters mascot who has a giant globe for a head, and a lot of cheering from the audience. You might want to factor that into your plan when you're deciding how early to head out for the game. If you do miss it, don't worry; Globie shows up later in the game too.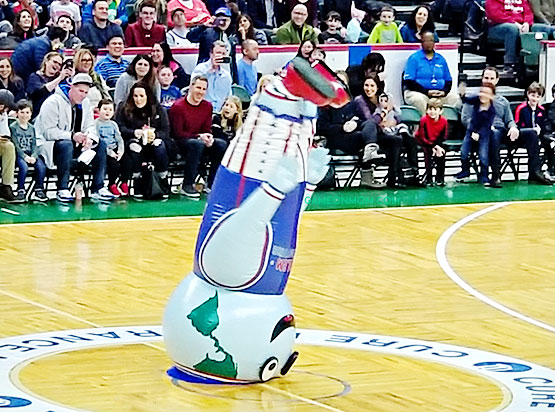 You might be wondering if a Harlem Globetrotters event is a game or a show. It's both! We saw the Globetrotters play against the Washington Generals, and it was definitely a real basketball game—just a lot more entertaining than most.
They jump, swing, do trick shots, extra fancy dribbling, and a whole lot more. I believe there were even some flips thrown in. The tricks were impressive on their own, but I was surprised to see how many of them they were able to work into the regular game play. Now that's talent.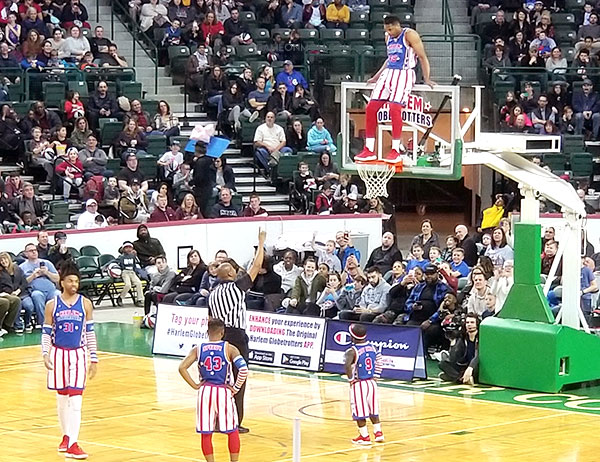 And are they funny! These guys had me laughing out loud throughout the whole show. I am not going to give away any of their jokes, but you can add comedy to their list of talents. Their humor often involved the audience, and you know how much I love an interactive experience. People were brought onto the court, players went into the stands, shoes were stolen…it was crazy. One audience member even had a special dance number with one of the players. The Globetrotters are full of surprises.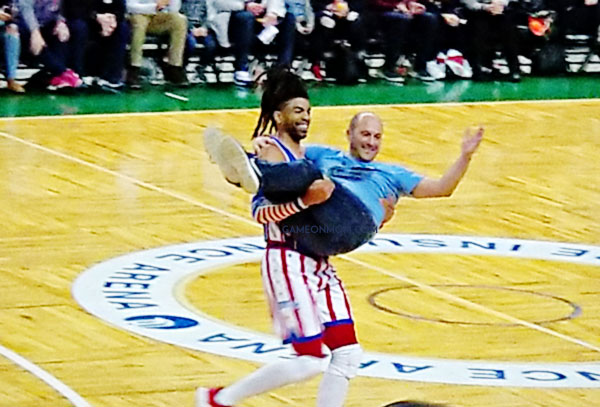 If you've made it to the end of the game without picking up any souvenirs, you'll still have time to grab a t-shirt, jersey, or official Harlem Globetrotters basketball after it's over. Even better, you'll have a chance to have it autographed. These guys really go above and beyond to make their games special experiences for their fans.
Our first Harlem Globetrotters game was so much fun! It's family entertainment at its best. We'd love to do it again, and I'm sure we will the next time they're nearby.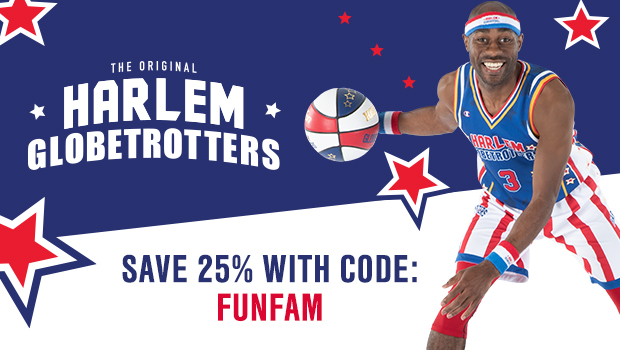 The Globetrotters are still traveling around North America; head here to check their schedule and to purchase tickets:
http://harlemglobetrotters.com/tickets
Looking for cheap tickets for Harlem Globetrotters? For discount Harlem Globetrotters tickets use promo code FUNFAM to save 25%!